It's a rainy day out there today and I mean VERY rainy and windy, but it's okay, just get it out of the system now so the weekend can be nice, although it sounds wet too!
I am linking up with
Lauren
today for: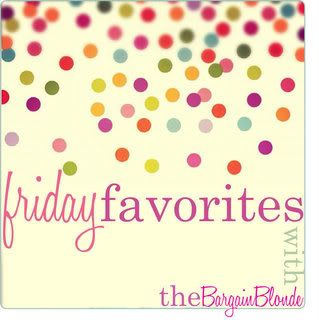 Some awesome things have happened this week!!
#1 - This little girl has finally made her debut:
Contessa Nicole
"Tessa"
Sweet little girl of N & K
Little sister to Georgia!!
Weighing 6lbs 15oz
May 31, 2012 - 12:47 PM
I could not be more thrilled that she has arrived safe and sound!! Congrats guys!!!
#2 - We won our ball game again this week in co-ed!! A whopping 20 - 9!! M is supposed to play tonight, but I am not to sure that will happen with all the rain! They are calling for 30mm - 50mm!!
#3 - The railing that I HATE painting is DONE!!! I couldn't be more happy!! We had a very productive night last night. Laundry was done, the front garden was weeded, just waiting for mulch (as soon as I can find some), I finished the railing and stained the one step and M finished caulking the bathroom trim! We just have some quarter round to put down and caulking of trim in the foyer to do!!
#4 - My Mom bought a new car! Her van was literally falling apart, so she bought a 2012 Honda Civic!! She now officially safe on the roads!!
#5 - It's the weekend and I can soon spill the beans on what I have been up to lately, as soon as this weekend is over!!
I hope everyone has a great weekend!!