Wow, I suppose it is about time to get back to the blog before this year is over!! Time is literally flying by!!
Christmas was great!!! My dad popped by on Christmas Eve day for a visit and then we headed over to my sisters - as they let her come home from the hospital for the weekend. Dinner didn't quite go as planned, as the turkey was still not cooked by 8:00 PM - but the pie we made was delicious!! We ended up just carving some turkey off and cooking it... M got a game for his X-box, a subscription to X-Box magazine and 2 shirts and I got shoes, a buffet server, a monogrammed hand towel and a gift certificate for some spa treatments.
Christmas Day was nice and low key. The dogs enjoyed opening their stockings - I wish I had got that on my NEW camera!!!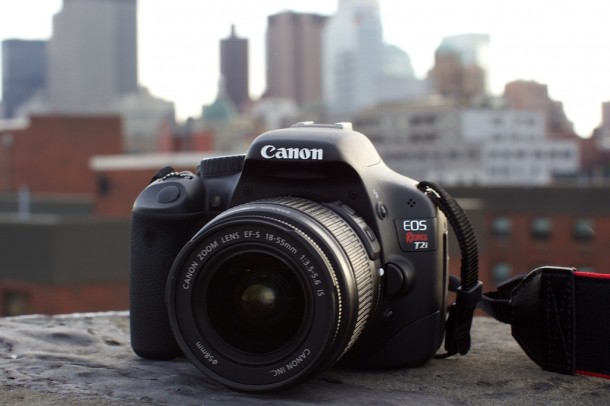 A Canon Rebel T2i with lens kit!!
Such a happy girl!!! It is soo awesome to be back behind the lens!!
M and I got lots of kitchen gadgets and serving ware. M got a lot of clothes, a new watch, a saw, a tool chest, a shop vac. I also got picture frames for my photo wall. It is soo hard to remember what all I got when most of it is already put away!!!
We were totally blessed with gifts this Christmas.
Then we just happened to check out the boxing day sales and found ourselves a new TV!!! We bought a 42 inch Sharp Aquos!! It was such a great deal we couldn't turn it down and it was exactly what we were looking for!! Soo pumped for it to get here!!!
We enjoyed a great dinner with M's parents and Aunt and Uncle and topped it off with cherry cheesecake!!
Yesterday I went to London to visit my sister in the hospital, unfortunately most of our visit was complicated with contractions, but they stopped!!! Stay put baby!!
I also joined the twitter... yup I am crazy! I don't know how much I will actually tweet, but I am enjoying getting the scoop from my favorite stars!!
Does anyone know how to get those fancy connect buttons for facebook, pinterest and twitter?! I would love some!!
I hope everyone had a fantastic Christmas!!