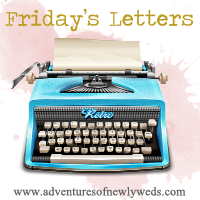 Dear Shutterfly:
Please hurry up and ship my stuff please! I have receieved shipping notices, but no packages! I would like my photo book, card and 11 x 14. I was really hoping that I would have at least the 11 x 14 so I could put it in the frame and show everyone the photo wall, BUT that didn't happen.
Dear Christmas:
I officially bought my first gift yesterday!!! Oh ya... in August!! I am getting ready for ya!
Dear Costco:
Thank you for having my photos ready for pick up! They look fantastic on my wall!! I am pleased as pie!! I cannot wait to show everyone the wall!!
Dear Dollar Store:
I absolutely LOVE my new cupcake cups!! How adorable are they!!! I guess I will be needing to make some cupcakes!!
Lux is totally photo bombing!
Dear Cottage: Cannot wait to come up tomorrow!! We have not been up all year!!! Big thanks for my Aunt for having us!!
Dear Lake/Boat: We cannot wait to come up there either! Sunday and Monday are dedicated to you!
Dear Weather on Sunday: You better be nice!! I hear you are threatening rain, not that I believe it will ever rain, but just be nice!
Dear Gracie and Lily: I hope you have a blast at the lake tomorrow with Grandma and Grandpa! I know they are looking forward to having you. They pick you up tonight and we will be there on Sunday! Be good!! I am gunna miss you girls like crazy though!
Dear Husband: I am not sure how long these letters have been like this, but I have just clued in now and fixed it. MVA stands for Motor Vehicle Accident... AVM is they way it goes! Sneaky bugger!!
Happy weekend friends!!
Head over and link up with
Ashley
!!