Wow, we made it to Friday!!! This week has been a bit busy for us, and the weekend is about to be busier... but that is okay, after all it is beginning to be that time of the year!
So with that being said, I was too busy to blog yesterday!! What did I do?
- I slept in!! It was fantastic!!
- I did some dishes - big shocker I know... M was very happy when he came home from work to see that I had washed some pots and pans! Fear not - I wore my pink gloves!!
- Found out one of our friends was in labor!!! Yippee!!
- Hot tub guy came and said the tub was fixed - however, M discovered after that only part of it was fixed - NOT IMPRESSED!! But they are coming back today...
- Got a much needed manicure!! Did something a bit different with my nails instead of a french, I went with a natural looking gels, with a coat of nude on them - love it!
- Treated myself to a yummy coffee culture hot chocolate with whipped cream!!! Yummy!!
- Made delicious perogies for dinner!! That is 2 nights this week that I made dinner!! M was impressed with that as well!!
- Settled in to watch X-Factor, Grey's and Private Practice!
- Got the news from J that she had the baby!!! Oh and big surprise - I guessed it was a BOY and it turned out to be a GIRL!! Haha! I am ALWAYS wrong!!! Soo excited for K and J and baby K!
And now for a bit of: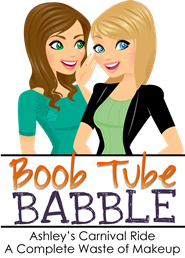 I was super disappointed that Hart of Dixie was not on this week!!!
90210 is very typical this year... I am getting sick of the Naomi can do no right... but that is way the show works lol, as well as there are soo many illegal things happening on the show it seems a bit unrealistic... but I will watch on!
Parenthood was awesome as usual!! They are dealing with some very real issues!!!
Still not sure why I am watching the Sing Off... but it okay to have on while making dinner I suppose!!
Soo happy to be watching X-Factor and that all my favorites made it through!!! Loove Lakoda Rayne and Drew and well here are some vidoes of my favs... in case your not hooked:
and
Although I didn't love this weeks performance, I am posting my favorite!!
This performance gives me goosebumps!!
I was surprised by this guy - he is good, but was really good this week!!
and of course Astro
He is sooo talented!!
For all of these videos, you can skip in to the video by like a minute to find them singing!!
Who are you loving?
Up All Night was okay this week.
I am still watching Suburgatory! I am not sure why, but may have something to do with Wednesday nights TV sucking!
Revenge - ADDICTED!!! This show just keeps getting better and better!! Love It!
Grey's - It was okay, but left us with suspense at the end!! Now I can't wait until next week!
Private Practice - was touched again with Addison's struggle!! Also intrigued to see what happens with Amelia...
Did anyone else happen to hear the great news about One Tree Hill? It is coming back in January!! Soo pumped!!
Last Man Standing was moved to Sundays with Heartland!! Heartland was touching this week. As far as Last Man Standing - I am a fan of Tim Allen.
Okay... soo now that we are done talking TV... I am going to see FOOTLOOSE tonight!! Double date night with my some of my favorite people!!
Also... GIVE AWAY happening NEXT WEEK!! A special thanks to all my new and loyal readers!!!
Have a great day and weekend!!!!