Sorry about the lack of blogging yesterday, I pretty much spent the day editing photos!! I finished one session, but then took another session with my sister on Sunday and ended up working on those. But I am happy with how the ones I have edited have turned out!! Here are some of the pics I have been working on:
These are photos from a family session I took of friends of ours:
And of course some from my sister's session:
I must say that my house has been noticing the fact that I have been busy editing photos... I have a date with my washer and dryer tonight. If you're looking for me, I will be folding laundry, maybe vacuuming. Our weekend was a bit hectic and ended with M getting a medical call to the farm for his father on Sunday night. Luckily after a night in the new hospital (very nice btw), the doctor's decided it was just a reaction to Prednisone that his family doctor put him on to help deal with some bug bites from when they were away in Roatan.
Last night K hosted girl's night and she made this cookie dough dip:
And the verdict is: IT was AWESOME!!! We tried to make it a bit healthy:
(Courtesy of K's Iphone!!- Thanks friend!!)
And to be honest, the apples were better with it!!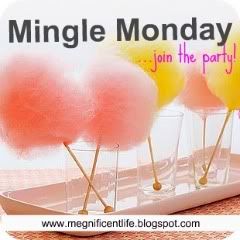 Happy Tuesday Friends!!