This past week has just flown on by!! It has a been a busy, yet productive week!
1. I am loving all the changes made to our house!! It looks sooo different, yet soo good!! Although we are stuck at the slow stage of the reno (mudding the walls), we should have most of the project finished by Sunday we hope!! Here is where we are at yesterday morning:
See that open space at the bottom of the new wall? It is for shoes!!! Sneaky sneaky!! We have also decided to paint the railings white!!
2. I am loving that my house will be going back to normal soon!! I am also looking forward to Spring cleaning like crazy after this reno is done!!
3. I have been reading on several blogs lately about how the blog world has changed in a negative way. I suppose I refuse to get caught up in it all, but agree that people are beginning to make this a popularity contest. I am not a blogger that will follow you just because you follow me - I follow the blogs that I have interest in. When I join sites like follow me Friday - it is because I enjoy finding new blogs and I enjoy meeting new people. I love the new followers I gain and hope that they are following for thr right reasons. I love all of my followers, and do not expect a comment everyday, but I am going to say that a large chunk of my followers never comment - probably because they don't read my blog. I know just how hard it is to comment on every blog every day and I'll be the first to admit that I don't. My blog is about me and not necessarily do I have something exciting happening all the time on here, but I am not about to make up content to keep my readers and I wouldn't expect it from the blogs I read either. This may seem like a rant, but it is important and as my readers - who actually read - HIGH FIVE!!
4. My nephew is continuing to do awesome!! He is still tube-free and weighs over 6 pounds now!! Here is a pic I am stealing from my sister:
He looks soo different already!!!

5. I just want to give my last HIGH FIVE to my husband for all of his hard work on the reno lately!! I always call him "not so handy husband" when it comes to indoor renos. But I think I can officially call him handy!!! He continues to impress me with his skills and admits to being slow at the project, but he doesn't do it everyday. So now he can be handy at both indoor and outdoor projects!! I can also say that my cooking is no longer as novice. I have been cooking a lot lately!!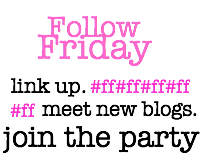 Have a great weekend!!