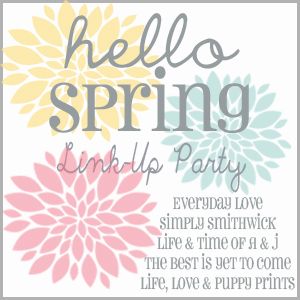 Today I will sharing some projects I plan to complete this spring!
As I have mentioned the kitchen counters. We actually found an old sample we had liked a while ago and guess what... it was the same color/name/brand! Glad to know we liked it from the start!
I plan to make a new spring wreath and I finally found a tutorial for one!! Here it is:
I don't have a foam wreath though, I have one of those twiggy wreathes, so I might twist the burlap around instead and add some spring colors to it. We shall see what my creativity creates!
I also plan to make some pillows with my new fabric:
I plan to make this for my kitchen window, obviously not with elephants...
I also have a lot of clothes to take in and I found this tutorial:
We also need to paint our planters with chalkboard paint as I mentioned the other day.
Lot's of projects on the go!!