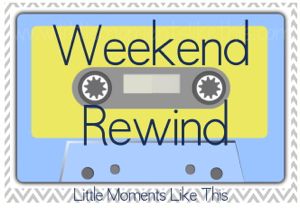 This past weekend flew on by!!!
Friday night M had his first ball game!!! Great start to the season with a 32-19 win!!! Way to go boys!! I am looking forward to this Friday's game here in the village!! Oh and just for the record, because a lot of you asked...
This technique does NOT work!!! I even tried smaller sections and used my hottest straightener. Big fat fail!!
Saturday M worked, but I sat outside and worked on my tan... I am not sure how much color I got, but it was gorgeous out!!! When M came home we did some garden brainstorming, and sat outside and just talked about everything going on in our lives. We went into town did groceries and grabbed Swiss Chalet for dinner! It was delicious!!
I decided to dye my hair Saturday night with M's help as usual!! Husband of the year award!!! I went with a color called "Deep Bronze Brown" - looked dark on the box. It is pretty reddish and lighter than I have gone in years, but I don't mind it! It will take some getting used to!
Sunday was B's baptism. The service was a bit long, but I enjoyed seeing family afterwards!!
I made him this: